Description
---
WARRIOR Strength™ Instructor Training is a self-paced, distance learning certification course. Some people like to knock it out in an 8 hour day, while others prefer to spread it out over a couple of weeks.
There are lectures, videos, and quizzes. Some of the training will be physical, like a one hour workout and a pose breakdown section.
Upon completion of the course there is a Membership offered for ongoing Lesson content and an amazing support system to connect with!
What is WARRIOR Strength™
---
WARRIOR Strength is a 60-minute class comprising two 30-minute sections. CARDIO COUNTDOWN follows a consistent formula that makes time fly by. With an emphasis on cardiovascular conditioning, this class is all about maximal caloric expenditure in a short amount of time. GET PUMPED is a strength-based format that will tighten, tone, lengthen, and sculpt your muscles! Unique structure and customizable worksheets accompany each Lesson.
$249 USD (other currencies available)
one-time payment
Enter Coupons on the Checkout Page
Enroll Now
30-day money-back guarantee
What You Will Learn
---
The culture
How to describe the format
How to teach two 30-minute classes as well as the 60-minute version
The science behind the program
How to demonstrate proper form and technique for key exercises and be able to articulate movement progression and regression strategies
A basic understanding of the core, spinal alignment, joint actions, anatomical locations, planes of movement, cardiovascular and circulatory systems, and energy systems
How to Teach WARRIOR Strength!
What You Will Need
---
You will need access to a computer, tablet or mobile phone with an active internet connection (1Mbps recommended). Experience may not be optimal on a phone or smaller device so we urge you to use a desktop whenever possible.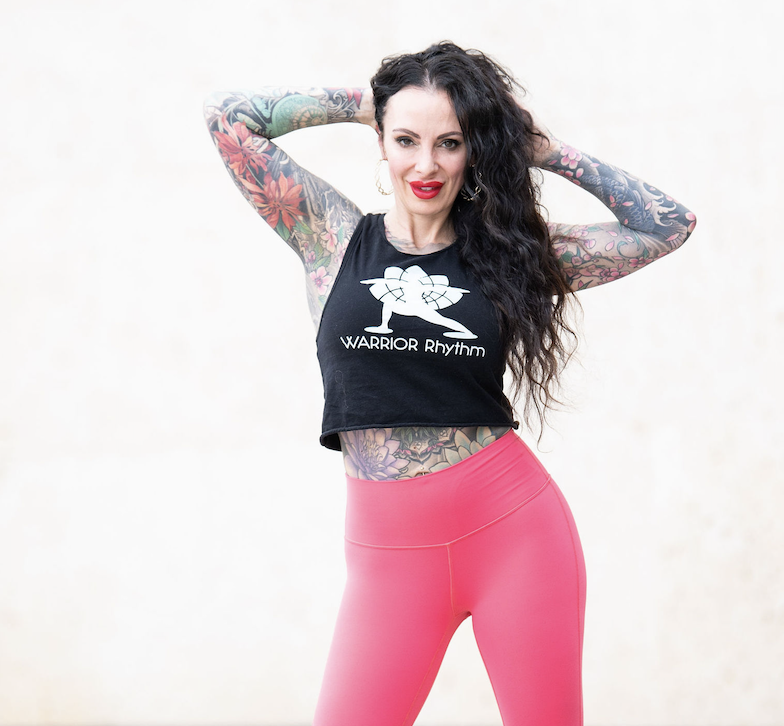 The Creator
---
Thank you for stopping by. My name is Ellen and I am the creator of WARRIOR Strength.
You will fall in love with this format. WARRIOR Strength is easy to teach, science-based and so much fun.
Our incredible community of instructors and I are eager to provide support and guidance for you!
Enjoy the journey. It's a wild one!
-Ellen de Werd